Say
to TMJ Pain and Sleepless Nights
We are dedicated to improving your quality of life. Explore our comprehensive solutions today and take the first step towards a TMJ pain-free, restful future.



Welcome to The TMJ & Sleep Therapy Centre of Arizona
What do we treat?
Our treatments focus on craniofacial pain and sleep-related breathing disorders.
Sleep-Related Breathing Disorders
Sleep-Related breathing disorders encompass snoring, upper airway resistance, and obstructive sleep apnea (OSA).
Facial Pain
Craniofacial Pain includes disorders of the cranium and face (facial), including temporomandibular joint (TMJ) and neck pain.
Are you experiencing jaw pain, headaches, or difficulty sleeping? Our team of dedicated specialists is here to help you find lasting relief through personalized digital consultations.
Schedule Your Consultation: Contact us to schedule a convenient digital consultation appointment.

Secure Connection: Connect with our specialists through a secure and confidential video conferencing platform.

Discuss Your Concerns: Share your symptoms, concerns, and medical history with our experts. We'll ask targeted questions to understand your situation better.

Virtual Examination: Our specialists will guide you through a virtual examination, assessing your jaw movements, symptoms, and any other relevant factors.

Personalized Treatment Plan: Based on the consultation, we'll create a personalized treatment plan that may include lifestyle adjustments, exercises, and therapeutic interventions.

Follow-Up and Support: Stay connected with our team for follow-up consultations and ongoing support as you progress through your treatment plan.
Our
Unique Approach to

 get you a good night's

sleep!
At TMJ & Sleep Therapy Centre of Arizona, we begin with a consult, either digitally or in person. This visit is an opportunity for our patients to meet the team and understand what we can provide. After the consult, we then will schedule an exam to gather more specific information regarding the needs of our patients. At the conclusion of this exam, a diagnosis is determined and a treatment plan is created. To assist in the process, we proudly offer state-of-the-art equipment including a CBCT, joint vibration analysis, healing injections, and various laser therapies.
Our approach is to understand the origins of your problems. This is important because it is all too often that medicine chases and treats one's symptoms without finding the origin. This approach might work short term but eventually, the symptoms will reappear. As the origin is treated, there should be a natural decline in one's symptoms. We then use this reduction to determine how well you are doing.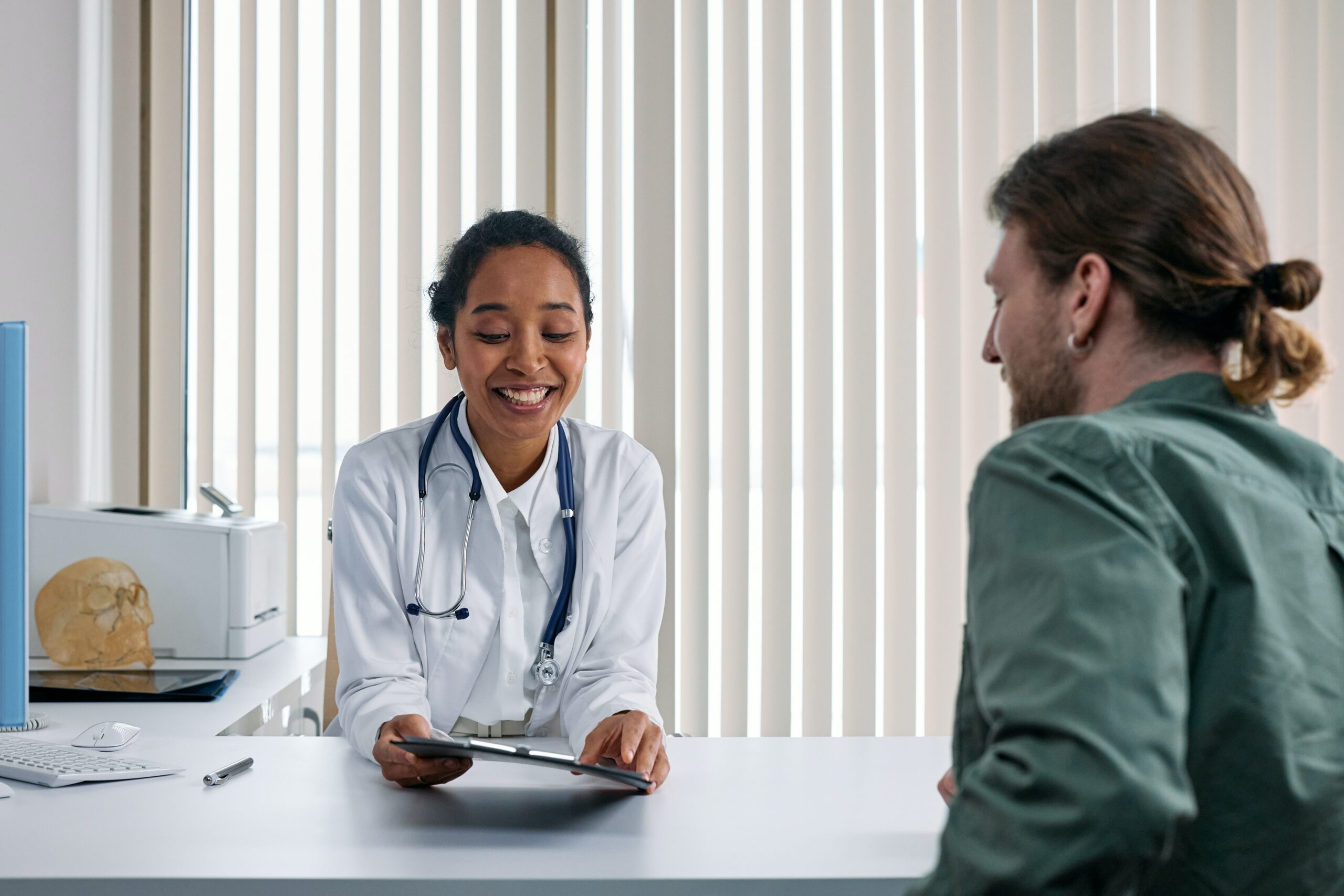 Make An Appointment
Contact our experienced team and learn how you can sleep better immediately.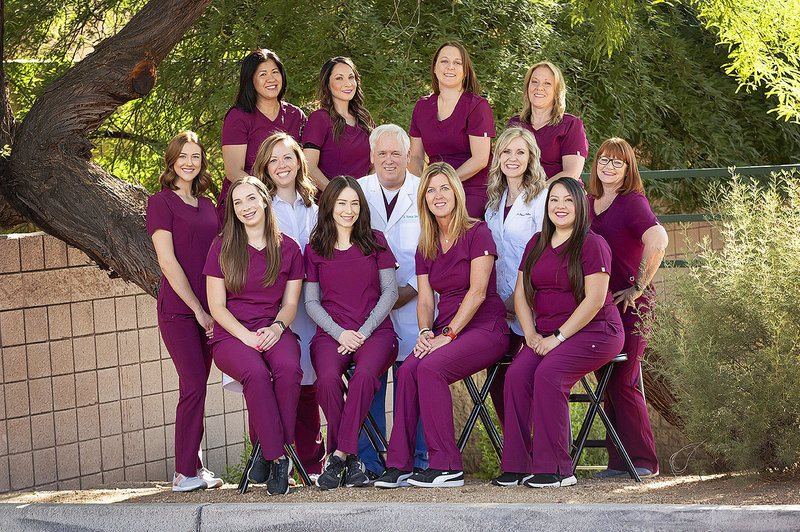 About Us
Learn more about the experienced team at TMJ & Sleep Therapy Centre of Arizona.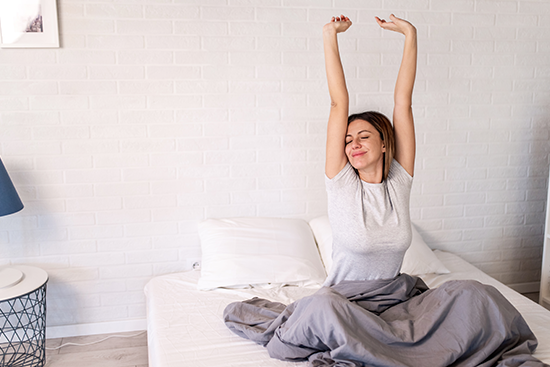 Pain & Sleep Services
Learn more about the symptoms of orofacial pain or sleep-related disorders.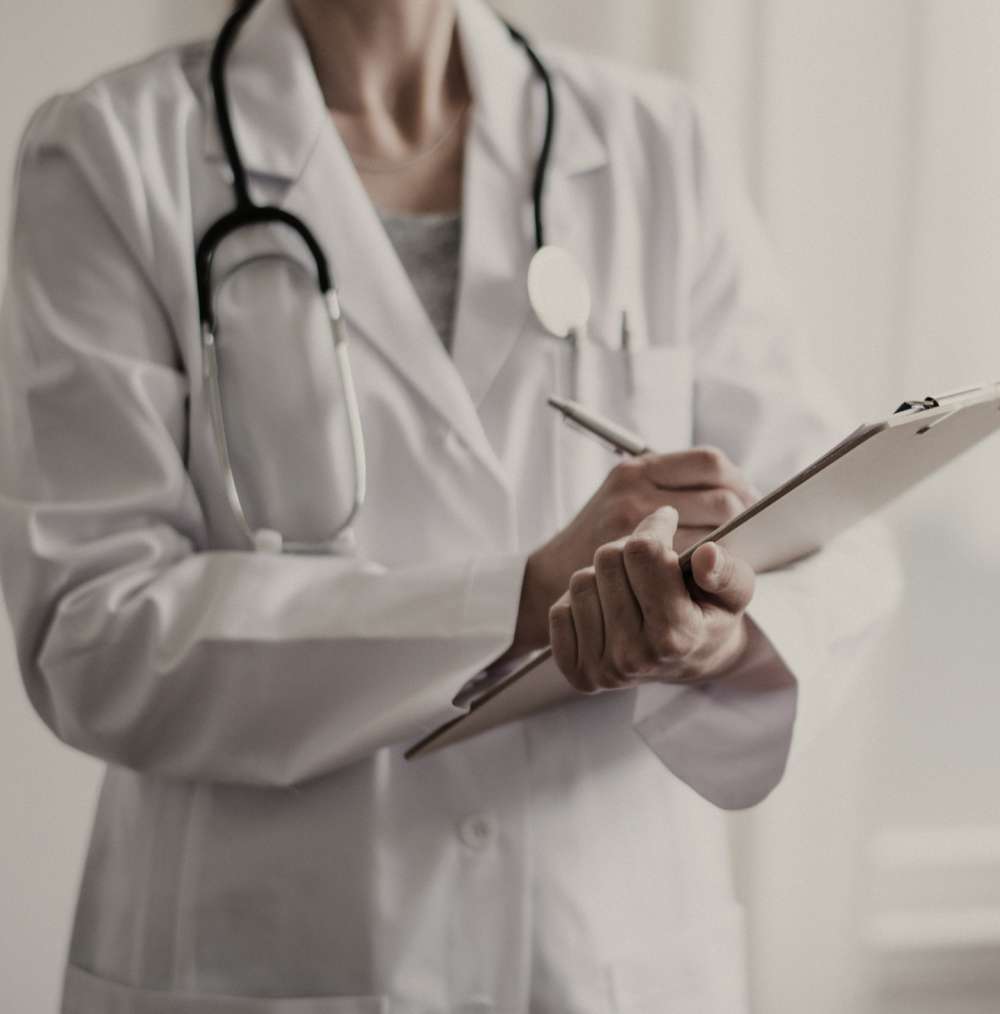 Think You Might Have TMJ ?
TMJ(TMD) can be caused by either micro or macro type of injuries which present with many different kinds of symptoms.
Pain in the jaw joint
Swelling on the side of the face
Facial, neck or back pain
Jaw popping or clicking
Restricted opening
Catching or locking of the Jaw
Pain when chewing
Ear pain or ringing in the ears
Loss of balance
Sleep difficulties
Chronic headaches
Learn more about what
our patients

have to say
about the TMJ & Sleep Therapy Centre of Arizona
Joan L.
5.0 ★★★★★
"I can't thank Dr. Sims and the team at the TMJ & Sleep Therapy Centre of Arizona enough! After years of struggling with TMJ pain and disrupted sleep, I found the relief I desperately needed here. Dr. Sims' expertise and personalized care made all the difference. I'm finally pain-free and getting the restful sleep I deserve. This center truly transformed my life!"
Mitchell H.
5.0 ★★★★★
"My journey with the TMJ & Sleep Therapy Centre has been nothing short of remarkable. Dr. Sims is not just a skilled doctor but also a compassionate healer. The treatment I received for my TMJ issues and sleep disturbances was tailored to my unique needs. Thanks to Dr. Sims, I wake up refreshed every day, and my jaw pain is a distant memory."
Samantha D.
5.0 ★★★★★
"Dr. Sims and the team at the TMJ & Sleep Therapy Centre are simply outstanding! From the moment I walked through their doors, I felt cared for and supported. Dr. Sims' expertise in TMJ and sleep therapy is unmatched, and the results speak for themselves. Thanks to their dedicated approach, I now enjoy a pain-free jaw and peaceful, restorative sleep."